The Aft Cabin
Offering a robust, durable, true-to-nature cockpit environment is evident. With a legacy in the industry and vast experience in the flight simulator business, we have developed flight training devices that match respective EASA and FAA requirements.
We believe, however, that this is only half the job. In our quest to be 'best in class' we have particularly focused on the role of the instructor.
Simulator sessions typically have the duration of four hours during which high concentration levels are required from, both students and instructor. We have set ourselves the goal to provide, not only an efficient, productive training environment, but have specifically looked at ergonomics and comfort for the instructor, students, and observers.
Aviatify prides itself with massive attention for design and engineering of the aft cabin. All our simulators are equipped with a spacious, fully enclosed, light and sound proofed aft cabin. This alone ensures an immersive experience due to the absence of outside distractions. We have included air-conditioning and air-filtering with HEPA filters for a pleasant and healthy work environment.
Fully controllable (and dimmable) colour LED lighting in the aft cabin facilitates in creating a pleasant atmosphere, also during intermissions or (de-)briefing. Qualitative sound-, and sound control is also standard and adds to the experience.
We have equipped our aft cabin with a smart set of amenities and accessories that contribute to an unmatched productive experience. To name a few: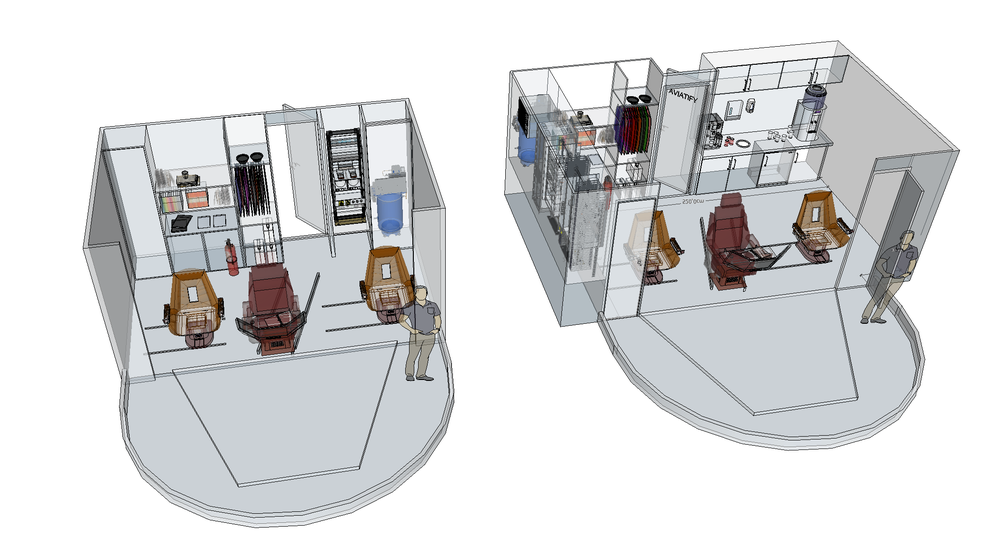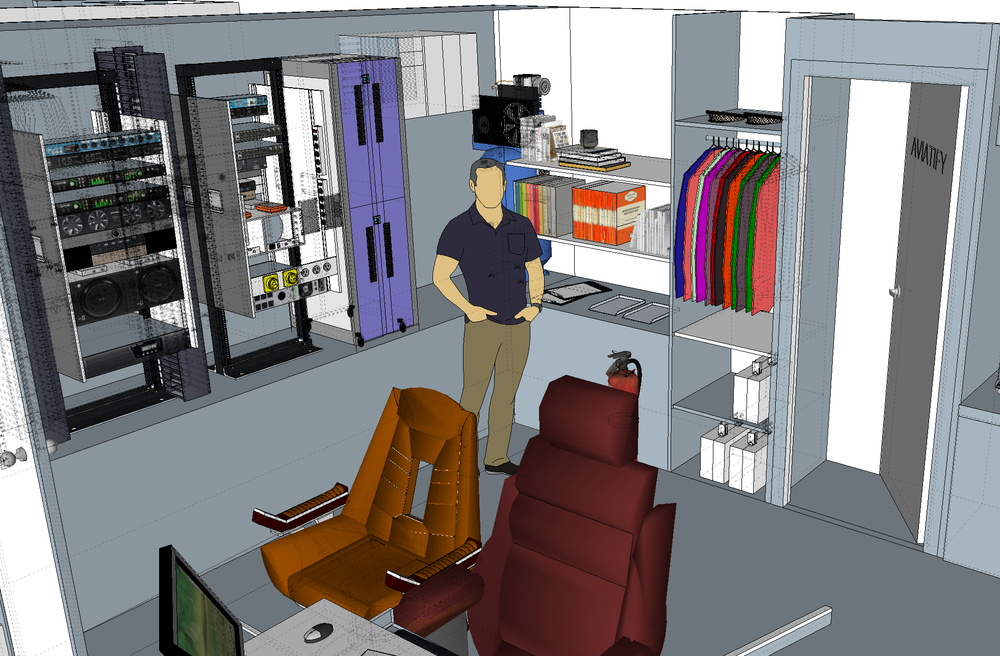 Easily accessible enclosed and isolated bays for computers, CLS, compressor, power management etc.
Spacious cloak room and storage space for coats, hats, crew- & instructor-luggage etc.
Organised space for manuals and documentation.
Visually mounted fire extinguisher and other simulator safety items.
Pre- and post-session cleaning amenities (alcohol whipes dispenser, paper towels, hand cleaning alcohol dispenser).
Fully equipped pantry with cold water dispenser, coffee machine, fridge, spacious waste bin, storage space for disposables and dry-goods
Instructor Station
We consider the Instructor Station as the nerve-centre of the flight simulator. Consequently, we have given a great deal of attention to creating an 'office' that is pleasant, comfortable, ergonomic, efficient and productive and facilitates all tasks related to flight instruction.
The instructor interfaces with the device, mainly through the IOS and controls ambient atmosphere from the station itself. Aviatify has developed an instructor station that includes a comfortable adjustable seat on rails. When deployed in a training situation, the seat is centrally located in the aft cabin, immediately behind the cockpit seats.
Unique to the Aviatify design is a practical table top desk and the integrated sloped touch screen monitors which are directly in front of the instructor. It allows forward facing interaction with students and the IOS at all times. This design significantly reduces fatigue and strain on neck, back, shoulders and head.
A vital element in crew training is for the instructor to appraise MCC but also to be able to evaluate verbal and non-verbal communication during NPs, NNPs and emergency handling. However, sitting in the back does not provide the full picture. Facial expressions and non-verbal communication remain out of sight most of the time.
Our Instructor Station includes a backward facing camera, invisibly mounted. This way, the instructor can evaluate crew interaction from within the cockpit and is able to analyse student behaviour under different circumstances.
All in all, we dare to say that we have developed a great flight simulator around a ground breaking Instructor Station.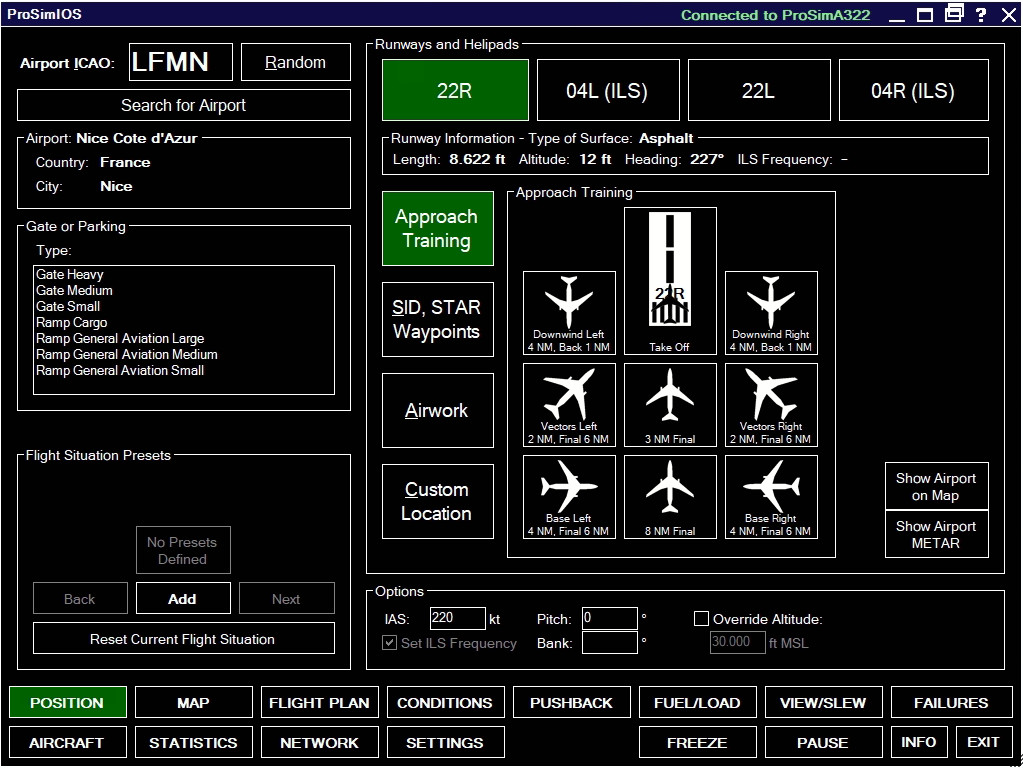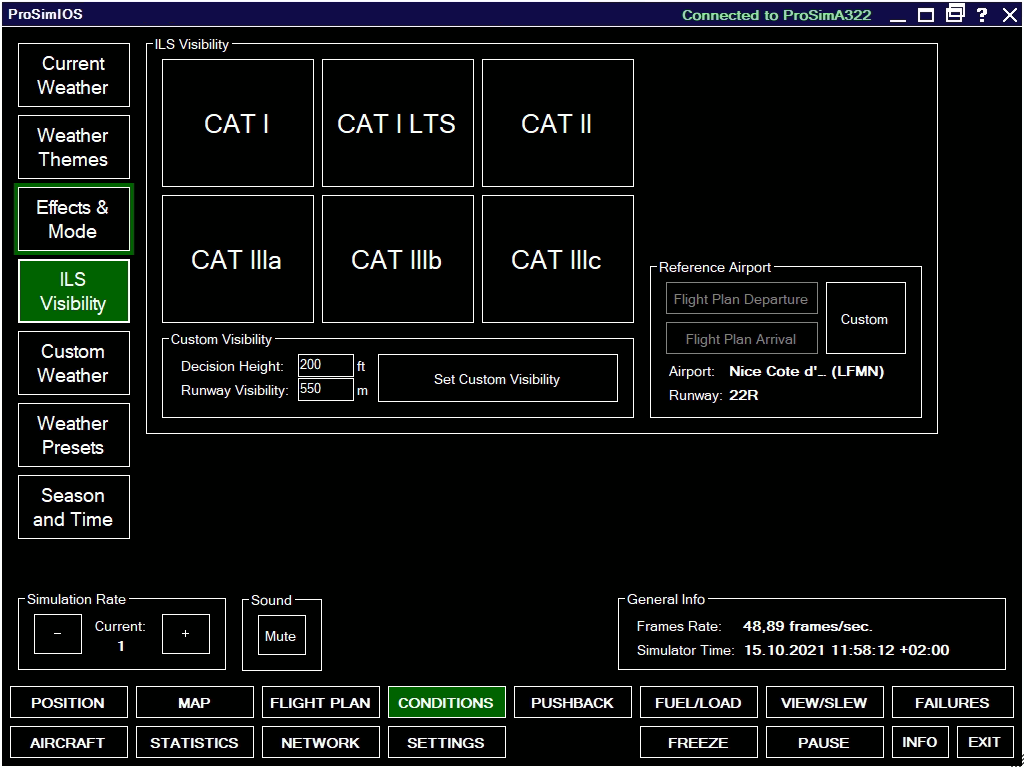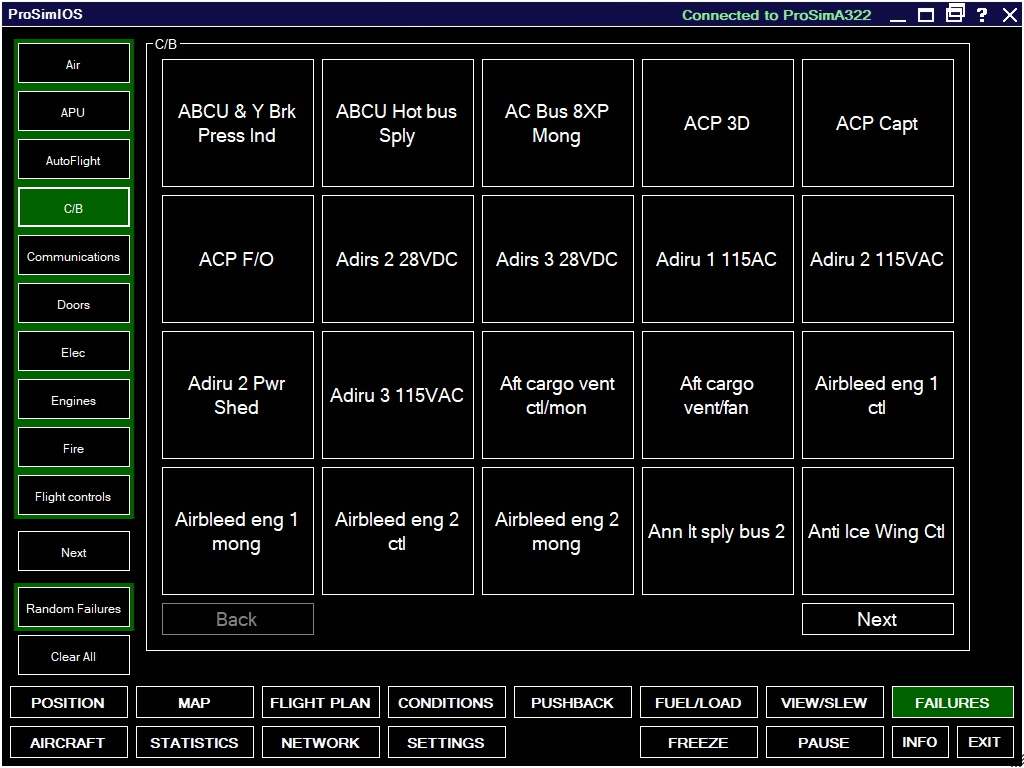 Our simulators are equipped with a highly intuitive Instructor Operating System. Much attention was given to ease of use and minimal workload for the instructor/operator. The IOS hosts all functionality necessary to fulfill even most demanding training tasks with just a few clicks.
An array of pre-set or customisable weather settings is available and facilitates up to CAT IIIc visibility and RVR. The malfunction section is organised by ATA-chapter and allows for efficient training of NNPs and Emergencies. Our IOS also facilitates full control of Aircraft parameters, aircraft Position, Flight Planning, Map view, FMS Snapshots, Approach plotter, access to Maintenance options and a separate section to perform QTG-runs.
To enhance MMC evaluation, a backward facing camera is installed in the cockpit to evaluate non-verbal communication of/between crew members. Footage can be projected directly on the IOS and/or be recorded for debriefing purposes.
A special UPRT plug-in is installed as to allow for training thereof.
Throughout, a logical workflow is presented to assist the instructor in performing efficient flight training.